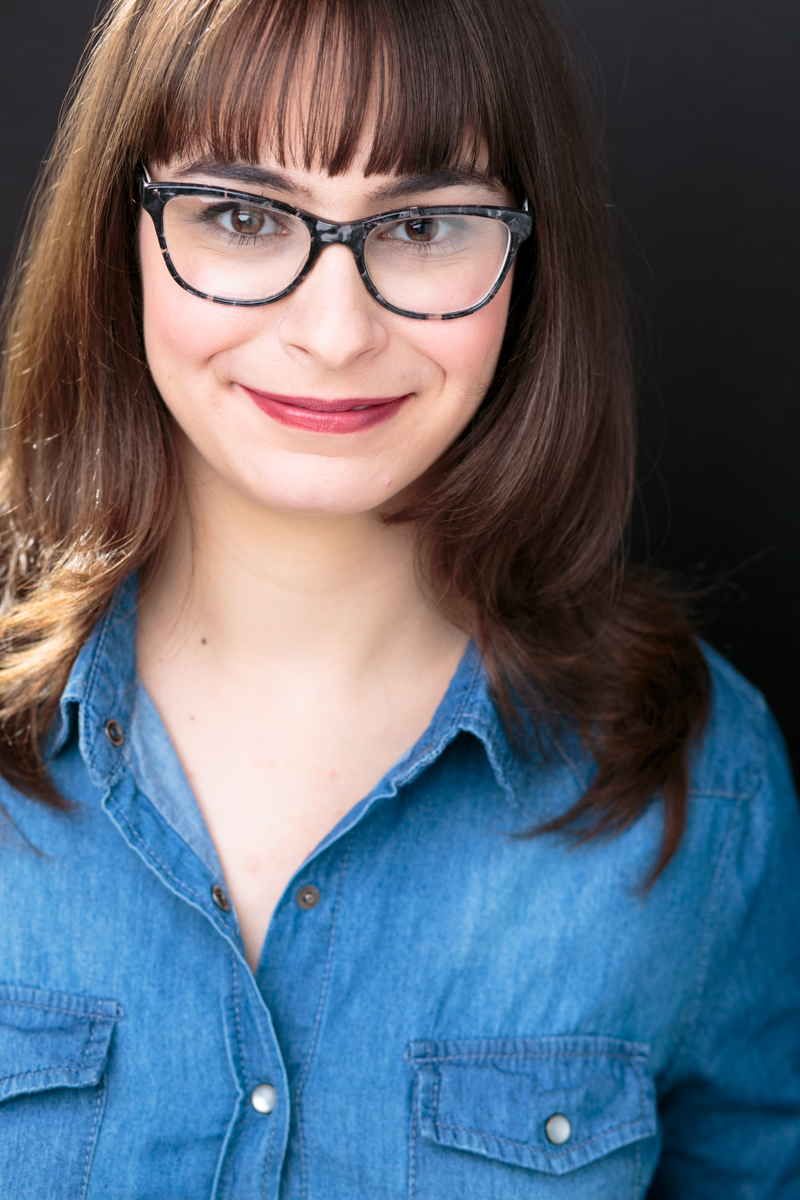 Born with a passion for music and drama, Elizabeth, a.k.a. Liz since the first grade, literally played hundreds of characters in countless productions that she staged in the living room and around the neighborhood, casting her pets, puppets, family and friends before "growing up" to pursue her vocation in theatre arts.
At age six, she attended The Phantom of the Opera at The Pantages Theater in Toronto singing every lyric and note, and fearing the chandelier drop.
At age ten, she made her directorial debut with the American Girl original play Actions Speak Louder Than Words, casting the members of her girl scout troop, and turning the front yard into an amphitheater.
Active in all of her elementary, middle and high school plays and musical productions, in her teen years Liz also privately studied voice, acting, and dance and soon branched out into Community Theater.
At age sixteen, she was late to her Junior Prom to play the character-role of Lily St. Regis in The Heritage Players' community production of Annie.
At age eighteen, as a freshman Library Science major (a choice of major influenced by her Mother, but more by Kristen Chenoweth's portrayal of Marian the Librarian in The Music Man) she won the university's "Got Broadway Talent Award" resulting in the inevitable change of major. During her formal years of college Liz further developed her talent portraying characters such as Pseudolus in A Funny Thing Happened on the Way to the Forum, Martha in The Secret Garden, Marta in Company, Gino in A Day in Hollywood - A Night in the Ukraine, Millie in Thoroughly Modern Millie, and Janet in The Drowsy Chaperone.
At age twenty-one, as a Walt Disney World Cast Member, Liz had her first magical moment and legal drink in Downtown Disney.
Now affectionately nick-named "Glasses Girl," Liz is a versatile actress, comedienne, and mezzo-soprano with a large dramatic range. Liz is noted for comedic leading and quirky character roles such as the nerdy friend, the crazy sister, and the awkward funny girl.
Please review her most recent resume here.